When signed into your City Chic Online Account you can view your Order History by clicking 'My Account and 'My Orders'.
Please note: Store purchase details are not visible on your online account.

If you click an order number you can view the details of the order including the items, shipping and billing addresses, print a copy of your invoice and track your order.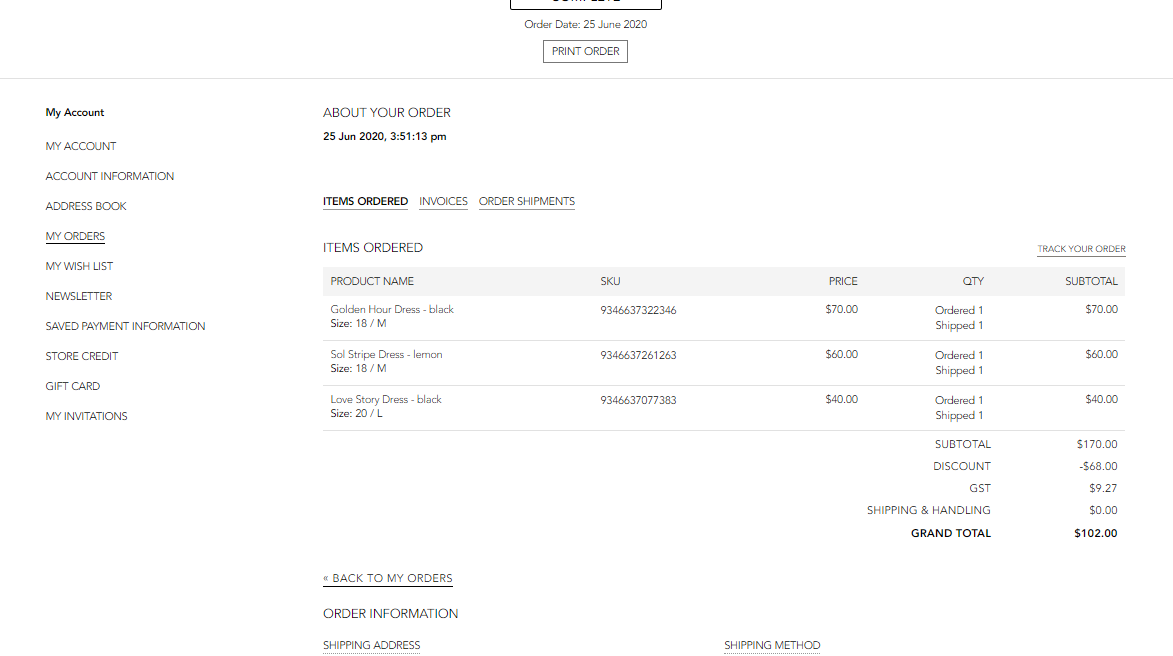 ❤ CC xx